Climbing: a complete sport!
Today, it is complicated for parents to choose the right physical activity for their children. While some sports are considered essential for everyone (swimming, for example, from a safety point of view), climbing is today an alternative that is becoming increasingly popular. In this article, we have tried to summarise the benefits of climbing.

Un sport cérébral
Un des plus grands avantages de notre sport est qu'il est à la fois un excellent moyen de se défouler mais aussi un exercice mental efficace. En effet, imaginer chaque mouvement, choisir quelles prises prendre, ou simplement les manipulations techniques de cordes, permettent de s'évader complètement. Le besoin de concentration est tel que l'escalade permet de se déconnecter du quotidien.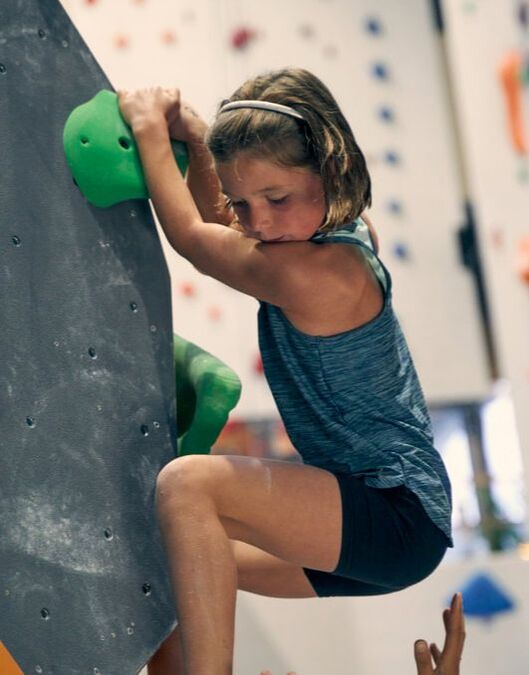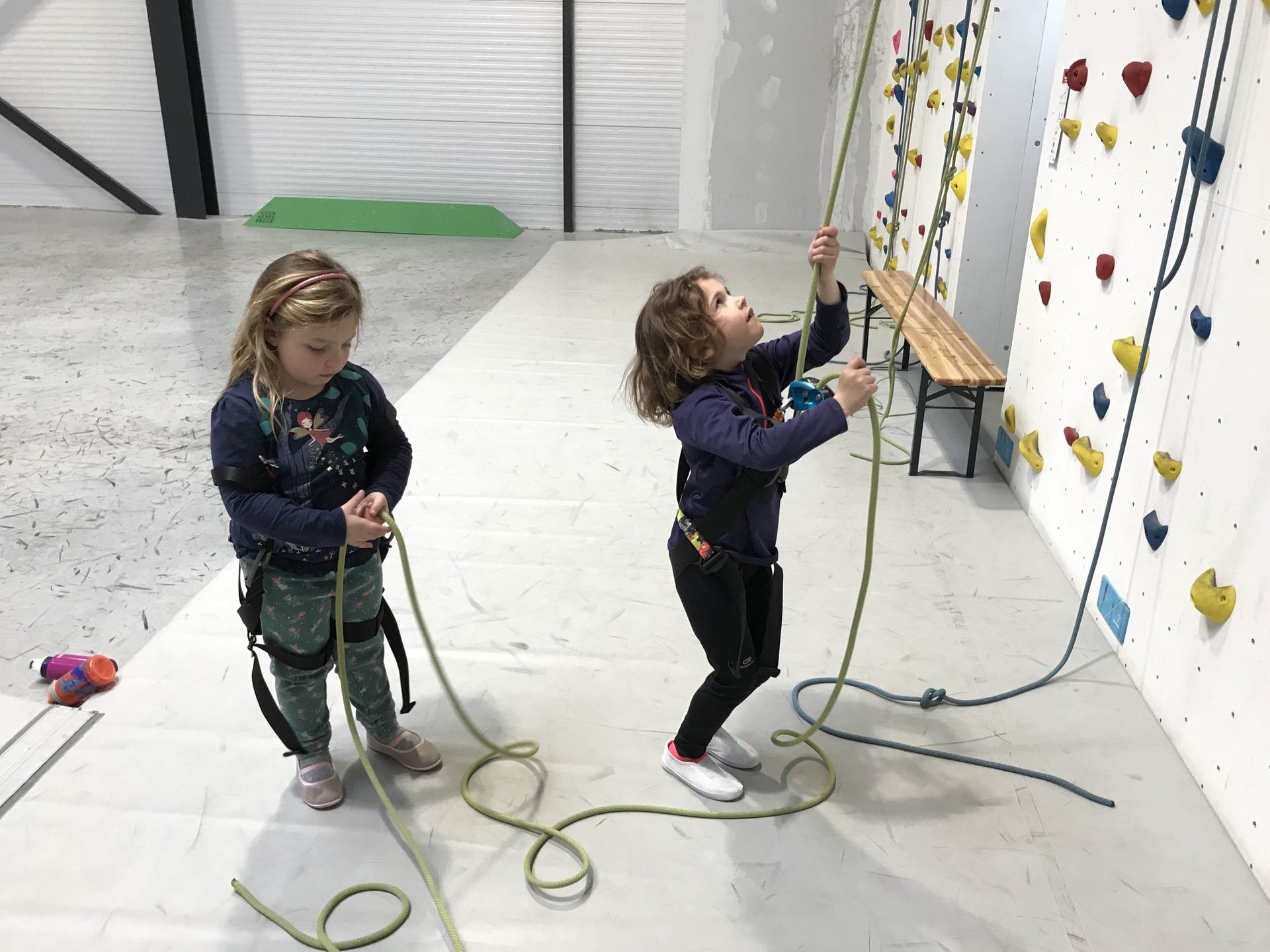 On a cognitive level, here is a list offering a range of benefits:
→ focus
→ concentration
→ memory
→ problem solving
→ spatio-temporal steering
→ decision-making
→ planning
Climbing helps to develop problem-solving skills in children.


Each route is a kind of puzzle that climbers have to solve to get to the top. This sometimes requires them to start again, taking a step back to analyse the method to be used.
Une activité physique accessible et complète
Outre le côté ludique de la discipline, l'escalade est un sport bénéfique pour la santé.
Elle permet de travailler non seulement la force, mais aussi l'endurance et la souplesse. Pour les enfants à partir de 5 ans, l'escalade permet de développer une gestion du corps dans l'espace, en ajoutant la dimension verticale. Pas étonnant que l'escalade soit souvent associée à la psychomotricité.
Climbing allows you to develop a spatial management of your body.

De plus, le fait que l'escalade combine des attitudes de réflection créative pour se sécuriser et pour progresser avec des aptitudes sportives (souplesse, endurance et force), permet aux enfants moins sportifs de pouvoir s'exprimer dans cette discipline.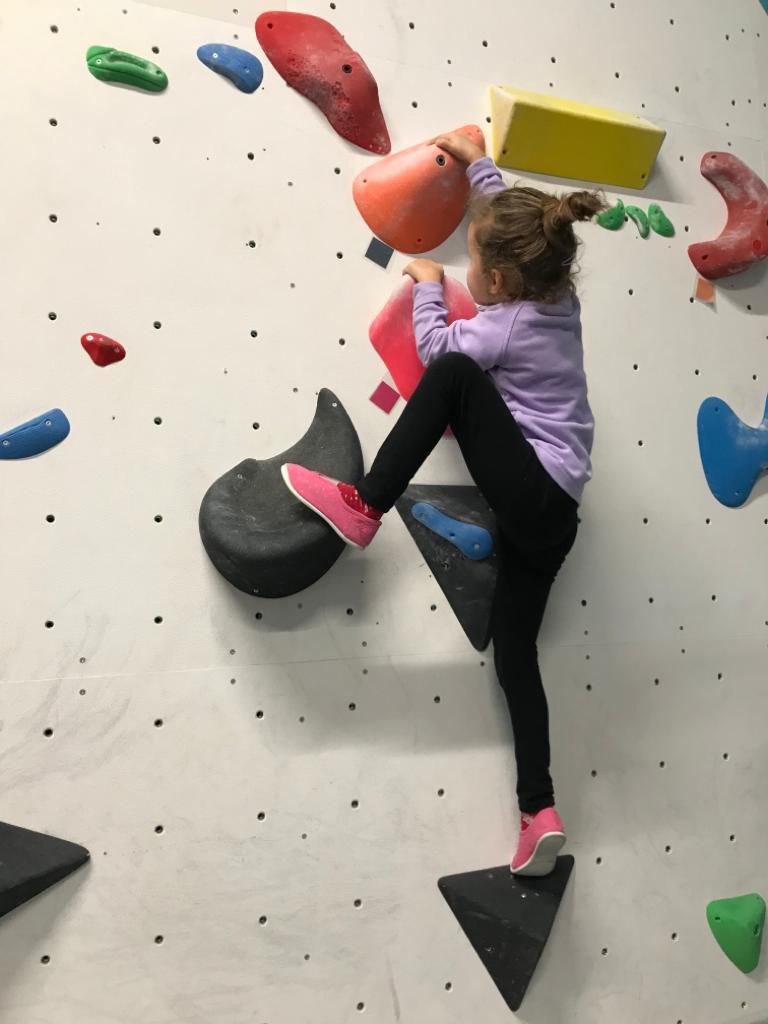 On a physical level, here is a list offering a range of benefits:
→ muscular tone
→ flexibility
→ endurance
→ body awareness and body schema
→ coordination
→ balance
→ accuracy
→ fluidity of the movements
→ management of motor hyperactivity
→ motor praxies
→ lateralisation
Une école sociale et communicationnelle
In the end, one of the greatest advantages of our sport is its social dimension. Climbing can be considered as an individual sport, in which surpassing oneself is central, yet this social dimension is omnipresent. Confidence in others, intrinsic motivation, respect for rules and responsibility allow children to practice a sport where competition is present only towards themselves and not towards others.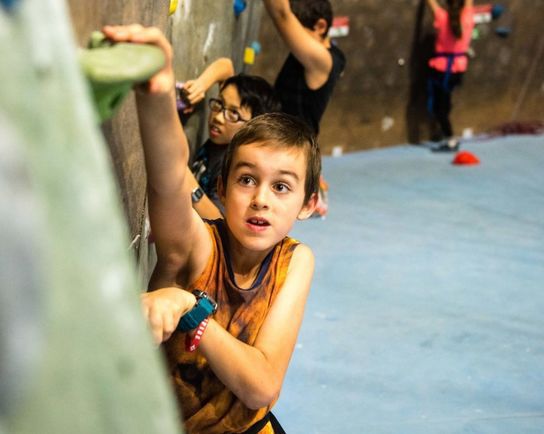 L'escalade permet à chaque enfant de profiter de l'encouragement du groupe pour se dépasser, sans aucune pression sociale liée à la performance.

La gestion des émotions, des peurs mais aussi de l'impulsivité permet à chaque enfant de profiter de l'encouragement du groupe pour se dépasser, sans aucune pression sociale liée à la performance.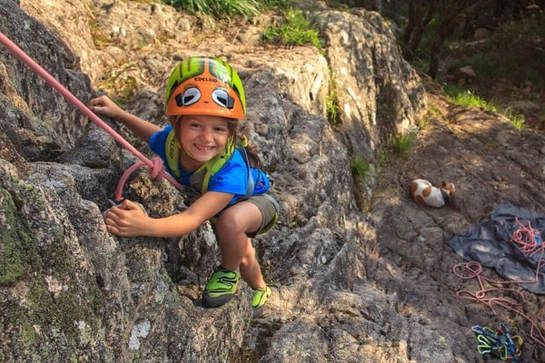 On a social level, here is a list of all the benefits of climbing:
→ verbal and non-verbal communication

→ the intrinsic motivation
→ self-confidence
→ trust in each other
→ self-esteem
→ the respect of rules
→ the control of emotions and impulsivity
L'escalade, un sport plus accessible qu'il n'y parait
Wrongly, climbing is often linked to the idea of an extreme sport, to climbers without ropes and that gives shivers down your spine. Nevertheless, the practice of indoor sports is nowadays safer than many other sports. Similarly, an often cited obstacle to climbing is the fear of heights and vertigo. A gentle and progressive approach, starting with boulders (small, low-height walls) allows you to overcome your fears and gain self-confidence.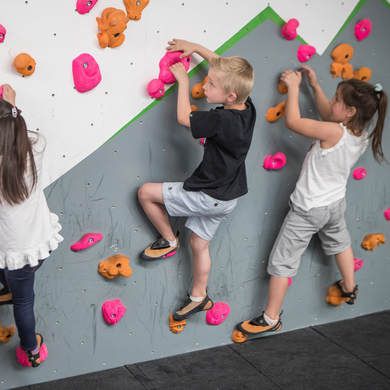 Pour toutes ces raisons, nos moniteurs seront plus qu'heureux de vous faire découvrir ce sport via notre école d'escalade.